State of The Art Trading Robots
Posted by Kenneth Nairne.
Jul 19, 2018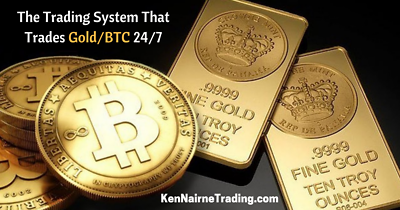 These Zukul cryptocurrency trading robots were created from the ground up to give you a state of the art trading system you will never find anywhere else. They are set so you can create as many trading pairs as you wish on any crypto/fiat pairs. You can now even trade crypto/gold pairs with their new gold trading robot. This system is only available to members in the larger packages though.

Benefits of Algorithmic Trading:

Algorithmic Trading is the process of using computers programmed to follow a defined set of instructions for placing a trade in order to generate profits at a speed and frequency that is impossible for a human trader and to trade for you while you are not in front of your screen, this is perfect for part-time traders.

These Zukul trading robots are ideal for part-time or full-time traders who don't have the time to sit in front of their computer 24/7. They are especially ideal for full-time traders who just want to automate certain market events.

The video below is the latest Hangout from the Zukul team on their latest trading robot which is the semi-automated trading bot. This is more suitable for pro traders who want to control their buys and sells themselves. They also talk about their crypto/gold trading robot which gives you the opportunity to buy and sell gold without leaving the site.

Watch the video and learn how to trade like a pro using the Zukul trading robots.
---
---